In my first two posts, which you can find here and here , we talked about this issue. In those posts we talked about the rising spread of national socialism within Philadelphia via propaganda. It only takes common sense to infer this, but people aren't stupid, people tear down the nationalist posters when they spot them on campus or wherever else may be. An example of this would be this student here, who is reported to have taken about 30 of them down. I feel like this is a good start for action against the issue, but it can be taken so much farther. There's still change to be made in places other than campuses, and many different propaganda efforts that can be acted against. That's where I came in.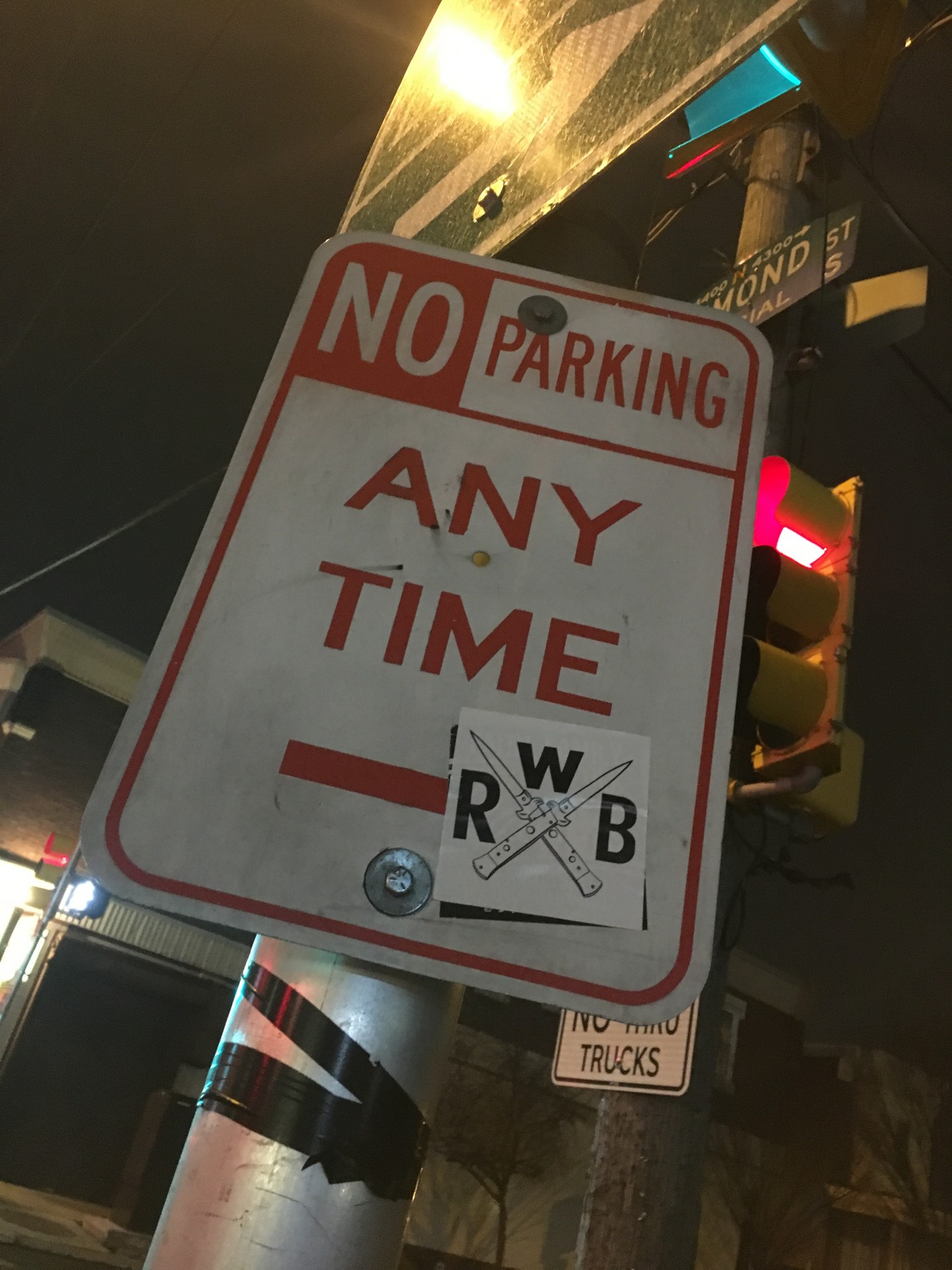 For my agent of change I wanted to act in places that weren't being taken care of, the streets and neighborhoods of Philadelphia, more specifically the Riverwards district, a white nationalist hotspot. I decided not only to cover up fascist propaganda, but to also spread a the message and influence of anti-fascist groups. For this, due to my affiliation, I chose the Railway Boys. My experience wasn't only easy, so easy that everyone should do it, it was also a lot of fun. A little group of me and some other RWB (railway boys) members walked around all day and coordinated a list of everywhere we had to hit, and then went out all blacked out that night and blanketed everywhere we found one, and spread some antifascist stickers along the way. I'd consider it a pretty effective agent of change, blanketing half of an entire neighborhood with antifascist encouragement and ridding the streets of nationalist propaganda just overnight is pretty effective.
I knew from the very start that I was going to love this project. A project that was just graded writing on activism is just… a great idea… I have nothing negative to say about this it's genuinely a great assignment. I learned from talking about this project the true colors of a lot of people around me. I feel like too many people claimed i was "violating free speech" with my actions, not only is that not what that amendment means, it's nazi sympathy. Too many bystanders to injustice and oppression are made as the product of the conservative and centrist guidance and media we get fed being raised. I feel like I could've organized more, pulled off larger actions with the opportunity I was given. There's still much change to be made, in our society as a whole, let alone with just this city. Maybe a zine to spread awareness of the things going on, maybe a banner hanging on a crowded street, maybe just a humongous antifascist rally in the heart of the city, who knows! The possibilities are truly limitless in an issue that just doesn't seem to go away. The age of eradicating the threat of fascism is now, you're either in, or you're out.